It's easy to get bored with a habitual makeup routine. Asian beauty and skincare offer a huge selection of affordable and effective products that can satisfy the most adventurous makeup connoisseur. With adorable packaging and reasonable prices, Asian beauty products have earned a cult following. However, there is an immense amount of products available on the market, so it can be overwhelming deciding what to get. ORANGE has compiled list of five of our favorite Asian beauty products to freshen up any beauty routine.
Story by Mae Hamilton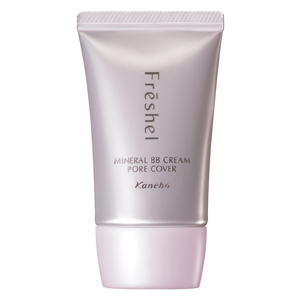 BB Cream
The Asian BB cream trend quickly gained ground in the United States for its convenience and effectiveness. South Korean brands of BB cream are dominating the market because they are often affordable and good quality. BB creams are an alternate way to get foundation-quality coverage without the heavy feel of traditional skin makeup. BB creams are relatively inexpensive and usually include sun protection. They provide a quick and easy way to cover up uneven skin tones and blemishes in a pinch. Apply BB cream, eye brow makeup and lipstick for a simple and natural look.
Try these products:
Precious Mineral BB Cream Cotton Fit by Etude House
Mineral BB Cream Moist by Freshel
M Signature Perfect Cover BB Cream by Missha
Face Sheet Masks
Face sheet masks offer a convenient way to intensely moisturize your face while doing homework, when you're on the go or casually kicking back and watching Netflix. Simply put the sheet mask on for about 15 to 20 minutes, peel it off and you'll be left with silky, smooth skin. Whether you need a tea tree oil and aloe vera face mask to soothe pores, or a collagen face mask to keep skin young and supple, you can to find a face mask suited for your personal needs. Face masks also come in patterns such as lace or more playful animal images of tigers and pandas. "Collagen face masks help my dark circles and make my face less puffy after a long night of studying," psychology and english senior Angelica Guajardo says. "It's a quick way to deep moisturize my face even with my busy schedule." For those with sensitive skin, pop a mask in the refrigerator the night before you plan to apply for an extra intense soothing effect.
Try these products:
Baby Face Hydrogel Hyaluronic Acid Mask by the Face Shop
Balance Moisture Mask by LuLuLun
Collagen Moisture Mask by Kracie Hadabisei
Lip Mask Conditioners
Similar to face masks, lip masks are used to bring much needed moisture to dry lips. Lip masks are usually sold individually for single applications. With their large size and exaggerated lip shape, lip masks look like they came straight out of a children's cartoon. Despite their oversized appearance, lip masks are a godsend for chapped lips in the winter or for lips that just need an extra moisturizing boost. Since lip masks go over the entire mouth and shouldn't be removed for about 10 minutes, don't try applying a lip mask if you're expecting a phone call.
Try these products:
Perfect Smile Choosy Lip Pack by Choosy
Cherry Lip Gel Pack by Etude House
Kiss Kiss Lovely Lip Patch by Tony Moly
Lip Tints
Lip tints are incredibly popular all across East Asia right now because of their longevity. Asian brands offer a wide variety of fun colors like bright oranges and soft pastel pinks. Lip tints are popularly used to create a natural gradient look, where the greatest concentration of color is around the mouth's opening and gradually fades outward into the person's natural lip color. Because lip tints are essentially just stains and will dry lips out with habitual use, it's important to keep also your lips healthy and moisturized with vitamin E.
Try these products:
Get It Tint by Tony Moly
Peri's Tint Water by Peripera
Milk Tint by Too Cool For School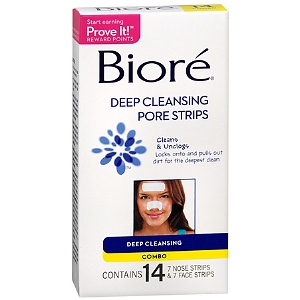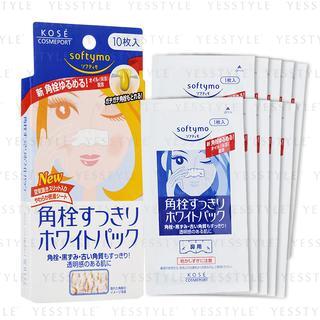 Nose Strips
Nose strips are a great solution for people who are plagued with blackheads. They strip away the built-up sebum in the pores of the nose and prevent future blemishes. However, nose strips shouldn't be used more than once a week. The adhesive agent used in the strips is strong and, if used too often, can lead to skin-scarring capillary breaks — scary! Consider using Bioré strips for a Friday night in with a good friend and a romantic comedy.
Try these products:
Deep Cleansing Nose Strips by Biore
Pig-Nose Clear Blackhead 3 Step Kit by Holika Holika
Nose Clean Pack by Kose Softymo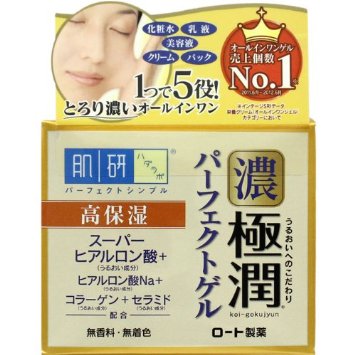 Moisturizers
Keep in mind that in addition to all of these products, moisturizing should still be the focal point of any beauty routine. There is a wide range of inexpensive moisturizers available on the market that offer a powerful moisturizing punch for a fraction price of Western products. Some of the most popular brands for moisturizers are the Face Shop, Etude House and Missha. "I struggled with acne and bad skin in middle and high school. I tried all sorts of drugstore brands and then moved on to more expensive brands that also didn't work," microbiology sophomore Tammy Wong says. "Then, I started experimenting with Asian skincare products. My acne cleared up and my skin is more soft and supple."
Try these products:
Essence Time Revolution by Missha
Perfect Gel by Rohto Hadarabo Gokujun
Moisturizing Skin Cream by Yu-Be
Beauty routines should be fun and exciting, and effective. Keep your skin in top shape with these cute and affordable alternatives to typical drugstore brands.