From drummers to drag queens, ORANGE photo staff shows off their best snapshots of the week in this brand new collaborative series. Check out last week's most memorable moments.
Rhonda Jewels gets the munchies performing as '4/20' for Poo Poo Platter's GAG 'Everyday is a Holiday drag' competition
Photo by Dahlia Dandashi
Listening to the buzzing sounds and voices in West Oak Coffee bar in Denton is the perfect pick-me-up.
Photo by Kristen Hubby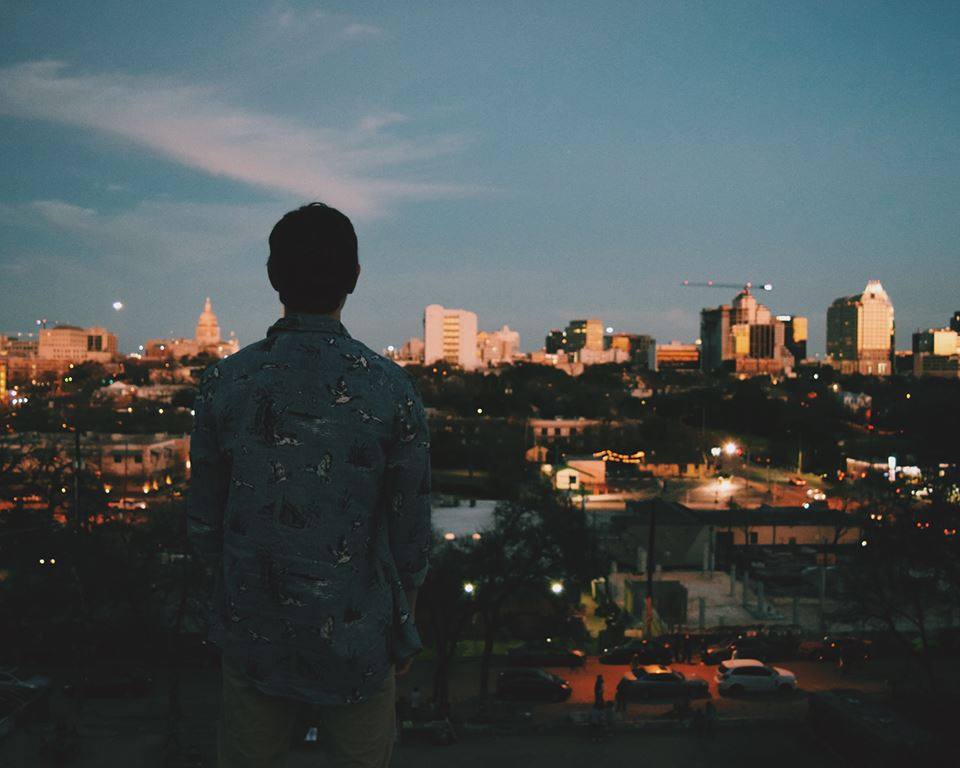 A sunset view from the Hope Outdoor Gallery with Ellis Hyman.
Malayna Ellis
Barbecue masters at Salt Lick spend their Saturday afternoon hovering over their open barbecue pit, tending to the sea of meats to be served to hungry lunch-goers.
Photo by Jamie Medina
Hasanthi Seth, Risky Motion.
Over this past semester, through my friendship with drummer Hasanthi Seth, I sort of became the official show photographer for the local band Risky Motion. It's been great getting to see them perform, and they always put on an amazing set. Their show last weekend was special though, because it was Hasanthi's last show playing with the band, so I'm glad I could be there to capture it.
Photo by Kristin Evans
Water sprays into the air as runners throw down their refreshments. Feet pound by, maintaining pace for the last mile of the race. The annual Longhorn Run took place this Saturday, hundreds of UT students and faculty taking part.
Photo by London Gibson
Singer of Irish indie band Little Green Cars, Faye O'Rourke, takes a pause from her time at the mic during the band's first headliner tour on Tuesday, April 12, at The Parish.
Photo by Miranda Chiechi