Just like clothes and underwear, one size does not fit all. Although hundreds of bottles line the shelves in the skincare aisle at your local store, the majority of skincare and makeup companies sell products that are tailored to benefit Eurocentric skin tones.
Story by Rimsha Syed
For people of color, skin care advice can be hard to come by. Most companies fail to acknowledge that darker pigmented skin is thicker than most skin types, which tends to be drier, amongst other complexion issues specific to people of color. ORANGE Magazine has compiled a list of products that either been made, used, or recommended by women of color.
Witch Hazel is a topical astringent that comes from the bark and leaves of Hamamelis virginiana and has been long recognized by Native Americans for its skin irritation healing effects. This popular herbal product is now known as a natural cleanser and toner that Zendaya says she uses as the first step in her skin care routine.
Rosehip oil is harvested from the seeds of rose bushes grown predominately in Chile. This multipurpose serum is said to work wonders for a multitude of common complexion struggles including acne, sun damage and scars.
Cetaphil Daily Facial Moisturizer (Fragance Free)
Moisturizing your skin on the daily is one of the most important components in any person of color's skin care regimen due to the dryness that comes from having darker melanin. It is important to stay away from harsh products and pick a moisturizer that hydrates your skin while protecting it from harmful ultraviolet rays.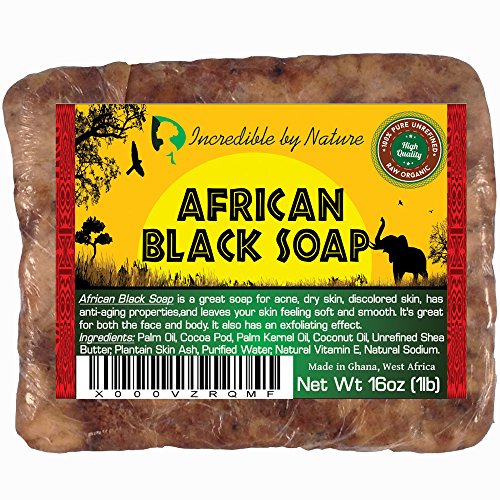 Ancient women from Ghana, Nigeria and other neighboring countries traditionally made African black soap using natural ingredients such as plantain, cocoa pods, palm tree leaves and shea tree bark. It is best used by breaking off small bits or diluting it with water to create a liquid version. In addition to its abundance of antioxidants, African black soap provides exfoliating properties that remove dead skin cells to rejuvenate your skin.
East African Indian beauty blogger, Farah Dhukai, and her husband are behind the creation of the Farsali skin care brand, which seeks to use natural oils that are anti-inflammatory, antimicrobial and antioxidant rich. This beauty oil is infused with 24k gold flakes and contains a rosehip seed oil base.
UNSUN SPF 30 Tinted Mineral Sunscreen
Women of color have often been led to believe that they don't need sunscreen because of their natural melanin, but the opposite is true. Although most sunscreen is tailored to white skin, Katonya Breaux, Frank Ocean's mother, launched UNSUN after suffering from sun damage. Another perk of UNSUN sunscreen is that it is slightly tinted to smoothly blend with darker skin tones and eliminate the need to lather on foundation.
This rich oil works as a nutrient and antioxidant, helping to neutralize free radicals. Although Vitamin E oil is found in many creams and lotions, it can also be used to treat wrinkles, brown spots, rough skin and dry lips.