Arguably, while strides have been taken to increase diversity within the fashion industry, progress as it relates to age has been put on the backburner. Ageism is a term that describes discrimination based on a person's age. As we live in a society that promotes narrow standards of beauty, ageism is perpetuated.
Story by Kennedy Williams
Women typically suffer from ageism due to unattainable, standards of beauty put forth by the media and fashion industry. As women age, they are often deemed less beautiful and worth of celebration. The notion of the "ideal" woman often excludes older women and is harmful to conceptions of femininity and beauty.
The fashion industry exalts a specific, often exclusionary, kind of beauty that revolves around youth. On the runway, models that have passed their mid-20s are rare. Fashion's obsession with the newest and latest bleeds into the casting of young, often underaged, models. The use of young models has become so normalized that it's newsworthy when "older" models such as Naomi Campbell appear on the catwalk. The presence of models in their 40s on the runway often signals conjures nostalgic feelings of when those models were in their so-called "prime," both career-wise and age-wise.
Photos courtesy of Vogue Italia
Fashion's promotion of youthful beauty is linked to cultural ideals. Beauty is intimately linked to youth. Today, as young girls grow up, they are often bombarded with ads promoting creams that allegedly help maintain their youthful looks and begin using anti-aging products earlier than previous generations. The fear of showing external signs of aging is deeply ingrained in society. For many, 30 has become the new 50, allowing a skewed representation of what it means to be "mature" to emerge. In an article discussing ageism, Janelle Okwodu, senior fashion news writer for Vogue, writes, "It isn't uncommon for models in their 20s to serve as spokeswomen for anti-aging creams or for magazines to completely ignore the existence of older women in their editorials." Recently, however, there has been a push toward increasing representation of older women on the pages of magazines.
Vogue Italia's October Issue has been deemed the "Timeless Issue" and features no women under the age of 60. At 73 years old, actress and model Lauren Hutton graces the cover, becoming the oldest woman to ever be on the cover of Vogue. In her cover story, Hutton says, "This is a cover that can change society because it shows a woman who is vibrant, attractive, who still laughs and who, for the first time, is a woman my age." However, there is still work to be done. It will take more than one issue of a magazine to move the needle. Old age shouldn't be just a trend. For some, it's even a political statement.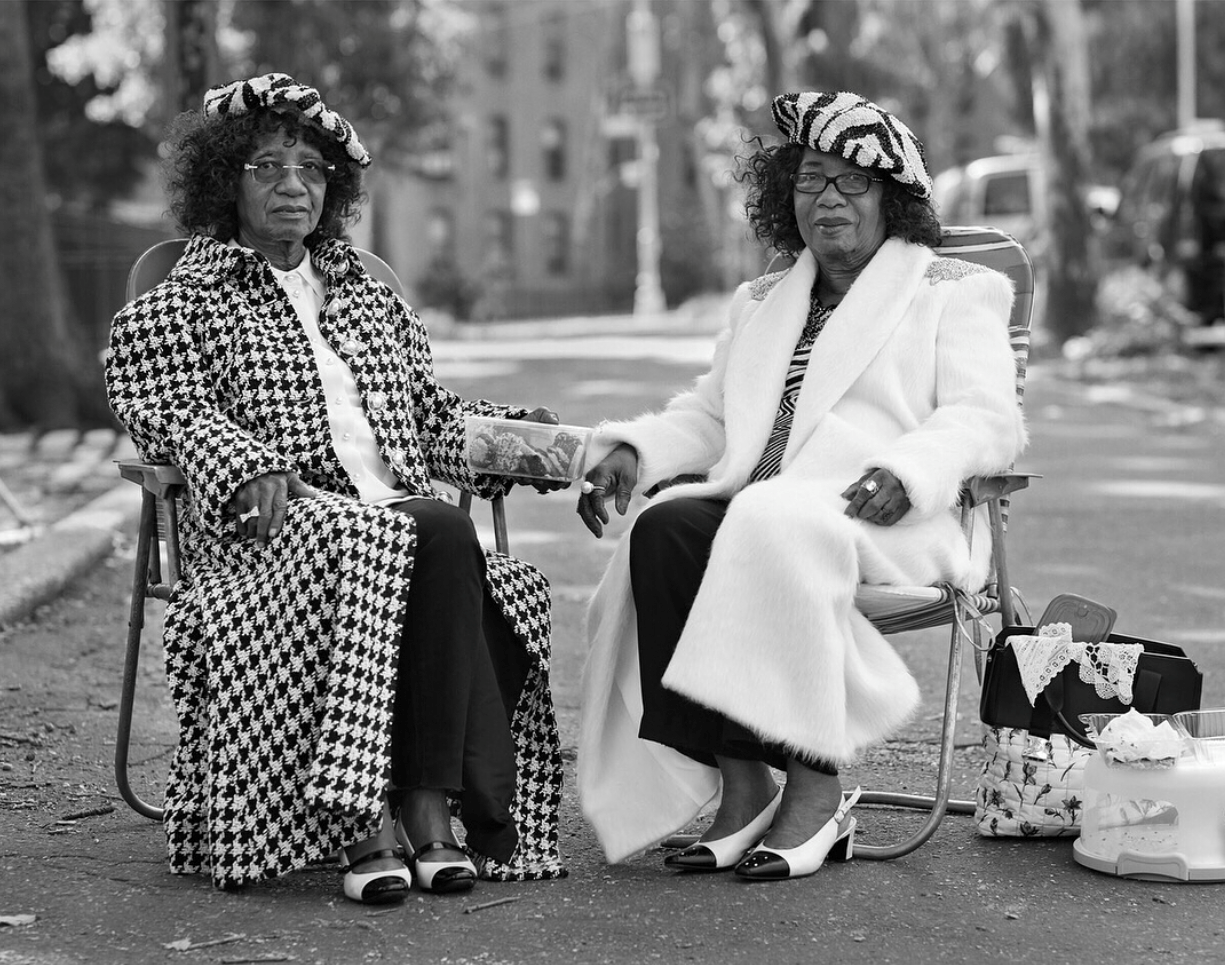 Photos courtesy of Vogue Italia
The fashion industry's preoccupation with youth is quite ironic. While models and tastemakers begin to lose their appeal in their late 20s, older creatives are celebrated. The fashion industry is largely run by older people. Anna Wintour, esteemed editor of Vogue, is 67. Karl Lagerfeld, creative director of Chanel, is 87. Former editor-in-chief of Italian Vogue, Franca Sozzani, held her position at the magazine for 29 years before she passed away earlier this year at the age of 66. On one hand, the fashion industry praises the aesthetic qualities of the young, but on the other, it gives power to the mature.
Perhaps it is time to look to stylish older women such as Iris Apfel, who is still turning heads at 95, and 63-year-old Jo-Ani Johnson, to prove that aging does not mean a loss of grace, but a gaining of self-knowledge. It is time for more mature women to be at the forefront of modeling and tastemaking.