The 2000s marked a new century, a new millennium, and a new state of mind. As the world began to embrace a digital revolution, the influence of technology appeared in the era's trendiest styles. But this Y2K fashion renaissance was not exclusive to the streets. On the silver screen, the early 2000s showcased fashionistas that inspired viewers across demographics and generations. Take a look at TV's most stylish characters from the first few years of the new millennium.
Story by Myah Taylor
Carrie Bradshaw from "Sex and the City"
Carrie Bradshaw, Sex and the City's leading lady, exuded style and elegance. A New York City columnist, writer for Vogue, and owner of perhaps the world's best wardrobe, Carrie's very essence was fashion.
The city was her runway and her outfits popped wherever she went, including concrete staircases!
A shoe lover, Carrie always had on expensive designer kicks. In one episode, she said that she spent over $40,000 on shoes. Commitment at its finest.
Although Carrie doubted her ability to be marriage material and have a family, she remained a romantic at heart, and it showed in her style.
Carrie's fashion statements on the streets and her perspective on life in her weekly column "Sex and the City," not only inspired her community within the show, but also the millions of people watching at home that were just as addicted to shoes and just as bad at love.
Lizzie McGuire from "Lizzie McGuire"
Lizzie McGuire may have been a quirky tween with plenty of awkward moments, but she served up plenty of looks.
There was the time Lizzie was a model.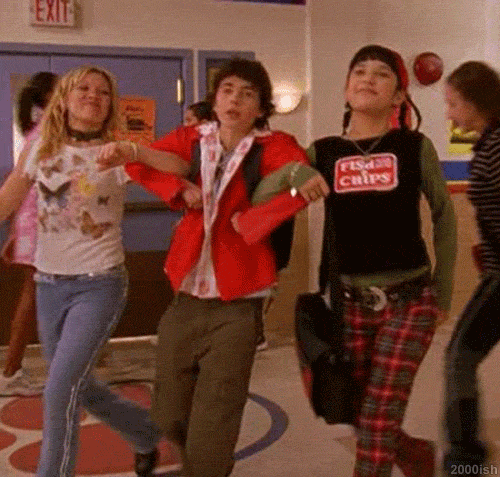 Another time, she competed for the title of "Best Dressed" in her favorite hip hugger jeans and butterfly tee.
She put all graphic tees to shame.
Once, she embraced her inner bad girl with a grungy hairstyle and a nose ring to match.
Oh, and she was a pop star for a night, no big deal. Looking like a 2000s queen, her outfit was what dreams are made of.
As she navigated her way through the murky waters of adolescence, Lizzie McGuire always looked her best. Well, maybe not always.
So she didn't look fabulous all the time, but Lizzie showed viewers that wardrobe malfunctions and unflattering school pictures are just a part of growing up.
Brooke Davis from "One Tree Hill"
The best way to mend a broken heart is to start a clothing line. At least, that's how Brooke Davis went about things.
After her love interest and her best friend toyed with her feelings due to their complex romantic history, Brooke temporarily swore off boys and started her own business, Clothes Over Bros, while still in high school.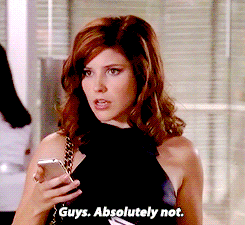 After high school, Clothes Over Bros took off, becoming a multi-million dollar company. Its success relocated Brooke to New York City where she became the ultimate girl boss.
But money and the fast life did not fill the void of family and friendship, so Brooke moved her business back to Tree Hill by opening up a boutique. No surprise here, but the location of her company didn't matter. She still slayed.
If anything, Brooke Davis showed viewers that beauty, particularly in the form of fashion, can be born out of brokenness -- even broken hearts.
Raven Baxter from "That's So Raven"
Raven Baxter may have been San Francisco's resident psychic, but she also doubled as a fashion designer and Bayside High's most stylish student. Because Raven was an aspiring designer, her looks were always personalized and uniquely her.
Her fur-lined denim jacket was nothing short of iconic, and embellishments were her best friends.
Raven wasn't afraid to wear crazy prints. She killed it in plaid and owned her diva persona with cool pairs of black shades.
Raven not only made fashion statements but social ones. In one episode, she spoke out about body image. When Raven modeled her dress design that was selected by a magazine, editors photoshopped her body to look thinner.
The editor told Raven that she didn't have "the look." For the runway show, they hired a thin model to showcase the design. But Raven, determined to model her own work, crashed the show.
Then, in a powerful message about appreciating all body types, she made the magazine take several seats. Raven Baxter: a trendsetter and an icon.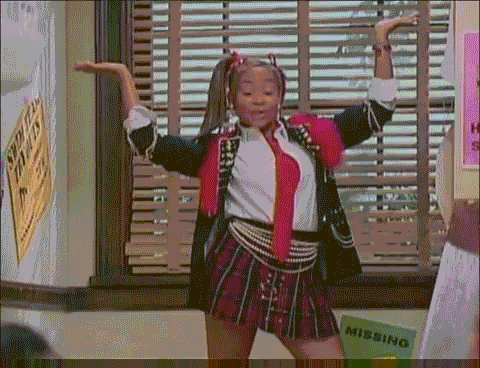 When her school mandated that everyone wear a uniform, she put emphasis on the necessity and power of self expression through her modification of her schoolgirl 'fit.
Many argue that TV kills brain cells, and maybe this is true. But programs on TV can also be a vehicle for some of the greatest inspiration through its multi-dimensional characters, and that's a beautiful thing.